Preventive Dentistry
---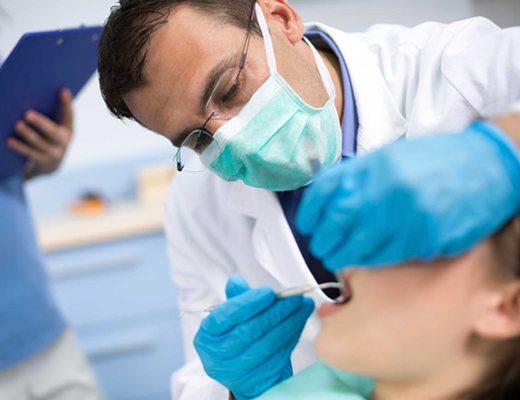 Preventative dentistry is a proactive approach to maintaining your oral health and preventing dental problems before they occur. It includes regular dental check-ups, cleanings, and treatments to protect your teeth and gums from decay, infection, and other dental issues.
The trained team at John A. Carollo, DMD, of Florham Park, NJ, is proud to serve the local community with premium dental services, screening and preventing your dental care concerns before they develop into more severe issues.
Common Preventative Dentistry Services
We will work closely with you to develop a personalized treatment plan that meets your unique needs and goals. Some of the preventative dentistry services we offer include:
Dental Cleanings: Regular dental cleanings are essential for maintaining healthy teeth and gums. Our hygienists will remove any buildup of plaque or tartar, which can lead to tooth decay and gum disease. They will also polish your teeth for a brighter, cleaner smile.
Dental Exams: Regular dental exams are essential for identifying dental problems early on before they become more severe. Our professional team will check your teeth, gums, and mouth for signs of decay, infection, or other issues during an exam. We will also screen for oral cancer and other diseases.
Dental X-rays are an essential diagnostic tool for identifying dental problems that may not be visible during a regular exam. We use advanced digital X-ray technology that is safe, quick and produces high-quality images.
Your Quality Local Dental Professional
Preventative dentistry is fundamental in maintaining oral health and preventing dental problems. Our dental clinic offers various preventive dental care services to help you keep healthy teeth and gums for life. Our experienced team of dental professionals is committed to providing personalized, high-quality care.
During your next appointment with the capable team at John A. Carollo, DMD, of Florham Park, NJ, you can be sure you are receiving the proper care and guidance you and your family deserve.